Custom Trophies in Graham, WA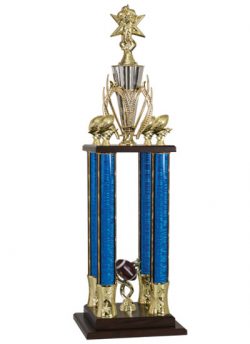 Here at Impressive Awards & Gifts, we take trophies seriously. We offer custom trophies for virtually all occasions. Our knowledgeable, expert teams have been providing communities in and around the South Sound region with high-quality mementos for more than four decades. We are proud of our role as the premier trophy shop in Graham, Puyallup, Sumner, and Waller, WA!
You can count on us to provide you with some of the most detailed and competitively priced custom trophies in Graham, WA. We take pride in our dedication to customer service and attention to detail. We provide high-quality mementos to businesses, religious organizations, community groups, schools and individuals.
Regardless of the event you're hoping to commemorate, you can rely on us. We always work with our clients to identify the best possible trophy to make their recipients feel honored.
Sports Trophies
Some of the most common types of custom trophies we sell and engrave are aimed at sports teams. Whether you're bowling your way to a perfect game or taking the football team all the way to the championship, turn to us to commemorate the occasion. Our abilities include:
Organizational Trophies
We also offer custom trophies aimed at corporate and organizational events, including schools and clubs. Some of our trophy options include:
Regardless of the event or action you're hoping to commemorate, count on our knowledgeable and experienced team members to help you personalize a trophy that meets your needs and desires.
Purchase Your Trophies Today
If you're ready to discover in a high-quality memento that will help you and your honored guest remember any event, reach out to the talented team at Impressive Awards & Gifts today. Contact us at (360) 893-4899 to learn more about our extensive inventory of custom trophy options.
Showing 1–16 of 561 results