Holiday/Promotional Gift Ideas
If you're spending the time, thought and money to purchase personalized gifts in Graham, WA, you want to make sure it's something that the recipient will use and appreciate. That's why Impressive Awards & Gifts offers a slew of personalized gifts.
Regardless of the interests of your friend, loved one, employee or student, you can count on Impressive Awards & Gifts to have something in stock that is sure to pique their interest. We have a full inventory of customizable gifts that cater to nearly every possible taste.
Gifts we Offer
We carry a full range of customizable gifts that can be used as holiday presents, retirement gifts, business awards and graduation gifts. Here are just some of the types of personalized gifts we sell:
Flag cases:
We offer personalized flag cases, perfectly suited for military veterans or active service members.
Humidors:
If your friend is a cigar lover, there's nothing better to purchase than a customized humidor.
Tools:
If you're looking for a way to honor the handyman in your life, purchase them a custom toolset!
Wine sets:
Oenophiles are sure to delight when presented with a specialized wine set bearing their name.
Cutting boards:
If you're looking for something truly special to purchase the chef in your life, buy them a custom cutting board.
Desk accessories:
We also offer a wide range of desk accessories, especially suited as corporate gifts.
Whether you're investing in something special for your friend's birthday or are looking for a truly personalized corporate award in Graham, WA, Impressive Awards & Gifts can deliver the gifts you need to make a lasting impression on your friend, employee or loved one.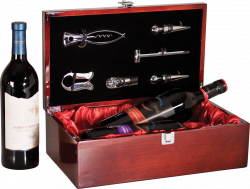 Purchase Personalized Gifts
Order your personalized gift today by calling Impressive Awards & Gifts at (360) 893-4899. We have a full inventory of unique, customizable gifts you can choose from to make a lasting impression on the recipient.
Showing 1–16 of 102 results