Crystal & Glass Awards
If you're looking for a truly stunning way to show your gratitude or commemorate an outstanding achievement, there's nothing classier than a glass or crystal award. Having a glass award engraved to bear a custom message can demonstrate how much you really care about the recipient.
Engraved gifts in Graham, WA are long-lasting and durable. Crystal and glass awards are meaningful ways to demonstrate your appreciation for an employee, student or family member, or to commemorate their latest outstanding achievement. Impressive Awards & Gifts carries a number of captivating glass and crystal awards.
Types of Glass and Crystal Awards
There are a number of different types of awards that can benefit from engraving in Graham, WA. Take a look at some of the different kinds of glass and crystal awards you may want to consider investing in: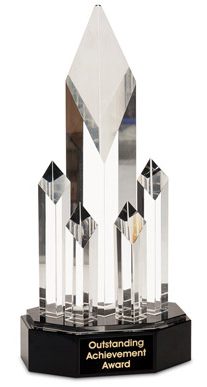 Order Your Awards
Call Impressive Awards & Gifts today at (360) 893-4899 to learn more about our full selection of custom-engraved awards and more. We are proud to offer one of the region's most comprehensive inventories of glass and crystal awards.
Showing 1–16 of 77 results